On the 22nd July 2021 a medical registrar from the Mater Hospital in Belfast put out the following tweet.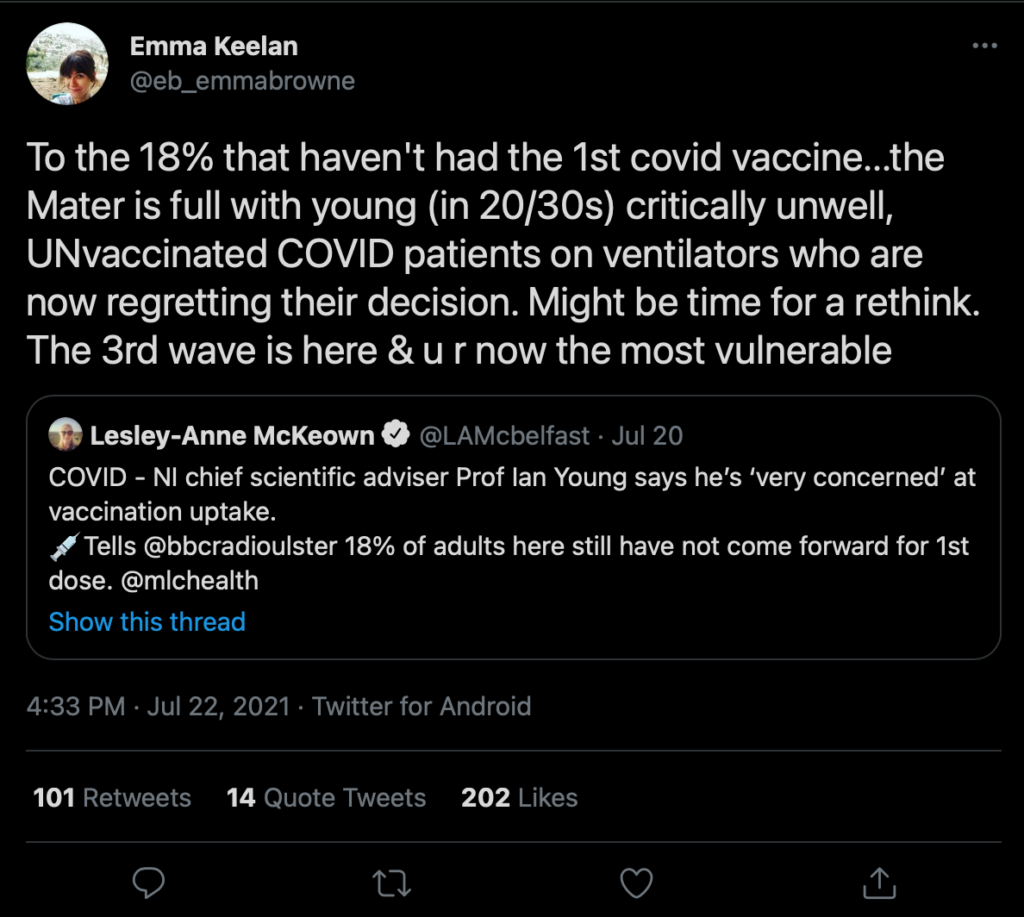 We would immediately reach out to a source at the Mater, who would inform us the claims made by Dr Keelan were not true. We then attempted to communicate privately with the doctor to share our findings with her with the view to having the public record amended accordingly.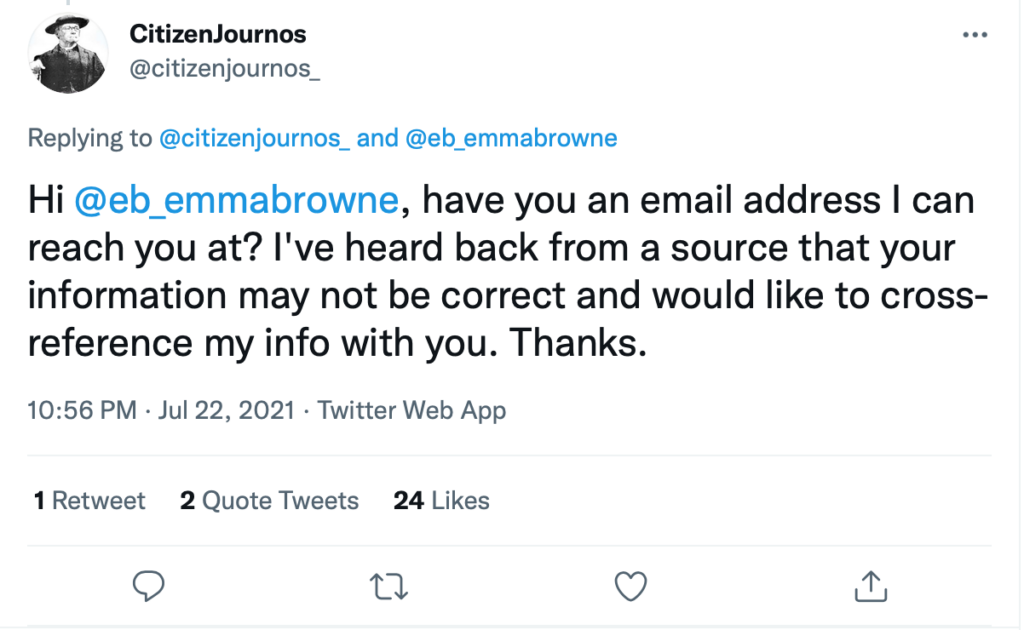 Dr Keelan was prompt in her response to us.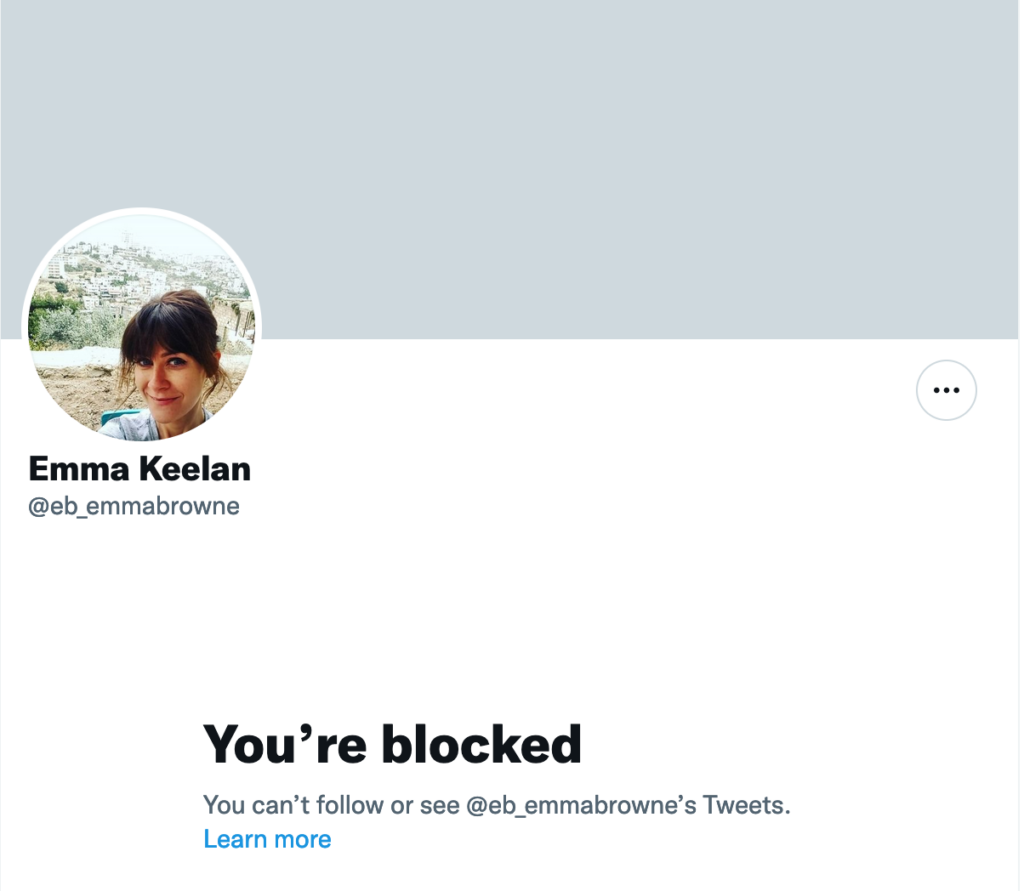 From behind the block, she would then modify her claim that 'the hospital was full of 20/30-year-olds on ventilators' to say that she meant 'the hospital was full of 20/30-year-olds on non-invasive ventilators'.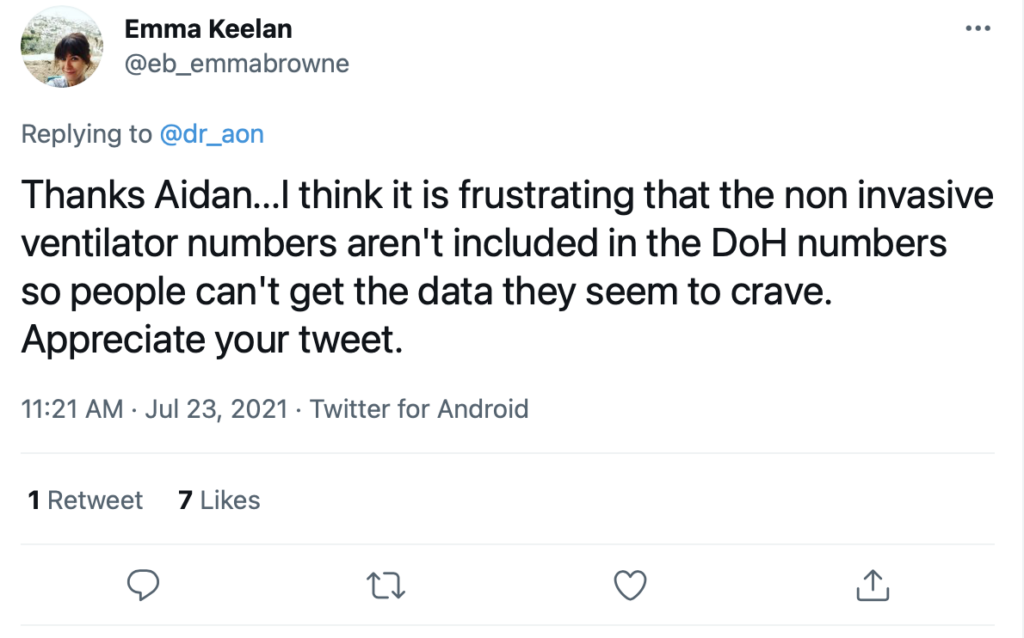 We then got to work, submitting Freedom of Information requests to the Belfast Trust seeking numbers of inpatients on the 22nd July, ages of inpatients, numbers requiring ventilation, numbers requiring non-invasive ventilation and all their respective ages.
This process took considerable effort and time to complete, as we had to initiate several internal reviews of the Belfast Trust's responses to our requests, as they were refusing to provide us with all the relevant information. In the end, we obtained all that we'd asked for.
Our Findings
How many people of any age were on ventilators in the Mater Hospital on 22nd July 2021? – NONE
How many people of any age were on non-invasive ventilators in the Mater Hospital on 22nd July 2021? – 13
What were the ages of these 13 people?
20-29: 0 patients
40-49: 5 patients

50-59: 0 patients
60-69: 1 patient
70-79: 2 patients
80-89: 1 patient
On the 22nd July, what non-invasive ventilation capacity had the Mater Hospital? – 60 in total, with access to an added 20 if required.
**The Mater had the capacity for 60 NIVs and yet only 4 of these devices were being deployed to people aged between 20-39.
How many inpatients had the Mater Hospital on the 22nd July 2021? – 42
Of these 42 inpatients, what is the age breakdown?
20-29 = 3
30-39 = 5
40-49 = 3
50-59 = 0
60-69 = 8
70-79 = 10
80-89 = 10
90-99 = 3
Update – BBC Complaints
On the 23rd July 2021 BBC Northern Ireland's Good Morning Ulster and Stephen Nolan shows would run with the unverified claims in the Keelan tweets a total of 3 times in just a few short hours.
We lodged two complaints, one for the Nolan Show and one for Good Morning Ulster, on the 28th July. They would be dismissed the following day and so on the same day as they were dismissed, 29th July, we escalated them both to the second stage of the BBC's complaints process known as Stage 1b. On the 17th August, the BBC would inform us they needed "several days" to complete their investigations. Hearing nothing by the 1st September, we then went back to them, suggesting that if we supplied them with our FOI responses, that could help them reach a conclusion a bit sooner. They agreed and so after we submitted the information to them, they acknowledged receipt of same and then fell silent.
We chased the matter up on the 21st October and received a response saying they needed a "little longer" to respond to us. Bizarrely, on the 1st September they also said they required "a little longer".
We then reached out privately to the person dealing with our complaints, Jacqueline McIntyre, on the 14th October, who would advise us that she had been off work for a few weeks and would get onto our complaints ASAP.
Since this exchange, Jacqueline has fallen silent again.
We have also raised both complaints with Ofcom, who are currently reviewing our evidence and should decide if there's a case to pursue within the next 7 days.
Privately, we have been told by a well-placed source that pressure is being applied to Jacqueline to bury our complaints for as long as possible. As we highlighted previously, BBCNews-NI internal practices are highly questionable and the amount of ass-covering that goes on behind closed doors points to a system of mismanagement that needs to be externally investigated. BBCNews-NI know we've caught them with their trousers down, again, and that we have shown a torch on their poor research and validation practises. We've also exposed how they appear willing to air disinformation and lies, believing that nobody will actually fact-check them. This air of ignorance has given them the confidence to become somewhat of a disinformation clearing-house.
More recently the British Medical Association's Dr Alan Stout, obviously buoyed by the fact BBCNI seldom fact-check the claims of their guests who promote the establishment orthodox line on COVID-19 and the vaccinations, took to the Nolan Show to outright lie. We would highlight the lies and force Nolan into pulling the interview from the BBC website.
Going Forward
There is growing concern within sections of BBCNews-NI of our high-profile challenges towards them. This is why they are doing all they can to suppress efforts to deal with our complaints. Recall, we escalated both complaints to Stage 1b on the 29th July. Their "Complaints Framework" states that they aim to respond within 4 weeks. Almost 16 weeks have passed since. We even investigated the matter for them, provided them with the FOI material and laid out what it was they got wrong and how. They had all this information by 1st September.
It's very clear to those who have followed our investigation that BBCNews-NI is deliberately trying to prevent themselves from having to admit to being caught spreading disinformation that aimed to attempt to scare young people with the view to increasing vaccine uptake in those age groups.
This is highly embarrassing for them – be assured. Also be assured that we remain focused and determined to see that the truth comes out; that the BBC own up to their failings and apologise; and that Ofcom investigates these failings and the subsequent attempts to thwart our complaints.
We will of course update you all on our efforts as and when we hear anything else.